Nowadays, logging in to a web site is almost mandatory. But it wasn't always so. It can help if you have an understanding of what is going on behind the scenes.
Why the complexity?
The background of it all is that when the web was designed, it was never intended to support logins. It was designed to support reading and linking together documents in universities. Information was freely available, and nobody thought that you'd have to sign in to use something. How quickly that changed! But it means today that logging in is a little more complex because the browser and the server have to remember things about each other. The server has to remember that you are logged in, and who you are, and the browser has to identifier itself to the server every time you click on a link.
Without further ado, here is a sequence diagram explaining how web login usually works.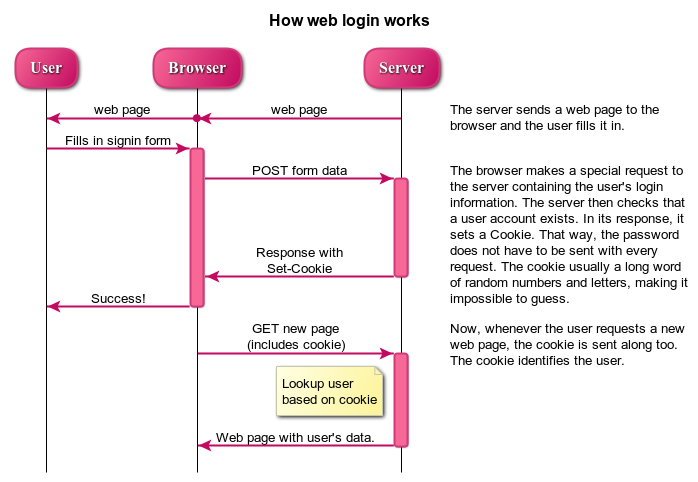 You can make diagrams like this very easily on
www.websequencediagrams.com
.