The purchase order process is something that many small business will have to learn if they are supplying products to to a larger business. It is something that we at websequencediagrams.com are very familiar with. It is best illustrated with a sequence diagram below: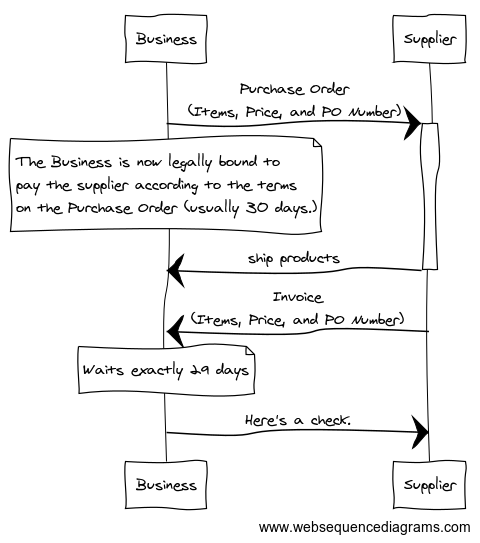 Click to edit on WebSequenceDiagrams.com
The important things to remember are:
The purchase order has a number on it. As a supplier, you have to reference this number in the subject line of all the emails and correspondence that you send to the buyer.
You can ship the products as soon as you receive the purchase order. It should be as good as cash, in that they are contractually obligated to pay you, someday.
Be sure to invoice right away. The purchase order might contain instructions on how to format the invoice and where to send it and such. ALWAYS INCLUDE THE PURCHASE ORDER NUMBER ON THE INVOICE.
Usually companies are pretty good at paying up, though they may be a few months late. If it's been a while, make sure you follow up.
European companies like to pay by bank transfers. Call your bank for the information that you need to give them.
Here's some more information on selling to large companies.